Smooth-Bor's® Industrial hose utilizes a wide range of materials to provide solutions for a variety of industries. The smooth inner bore and all plastic design combined with corrosion free construction, provides a diverse series of products.
Features & Common Uses
Cable management
Duct and vent
Ozone resistance
Flame retardant applications
High temp applications
Drainage
Made in the U.S.A.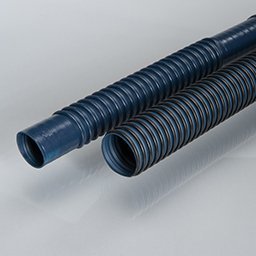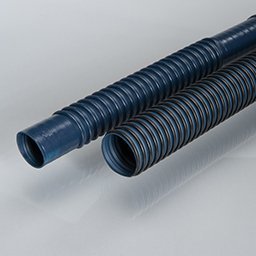 Style 115
Material:
TPV over TPV/PP Alloy
Diameter Range:
¾" to 4"
Length Range:
up to 50' depending on diameter
Temperature Range:
Continuous 1000 hours at 275F
Color:
Dark Blue is Standard-options available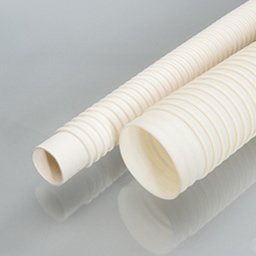 Style C-7
Material:
UL® listed flame resistant TPV
Diameter Range:
½" to 2"
Length Range:
up to 25'
Temperature Range:
up to 275F
Flame Rating:
V2
Color:
Beige